Interesting Links
For more information about lighthouses in Washington State, and in general, enjoy these sites:
---
Washington State Parks
North Head Lighthouse & Cape Disappointment Lighthouse
Lightkeepers Residence Vacation Rentals  |  Camping at Cape Disappointment
---
American Lighthouse Foundation
The mission of the American Lighthouse Foundation is to save and preserve our nation's historic light stations and their rich heritage. This is accomplished through the restoration, promotion and adaptive re-use of America's historic light stations, as well as educational initiatives that foster the sustainable preservation of lighthouses and perpetuate the legacy of the men and women who have tended them.
---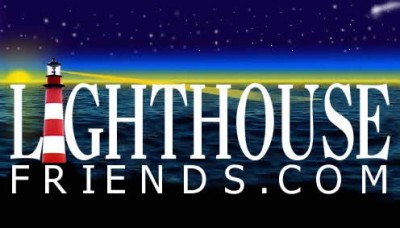 Lighthouse Friends
This site includes photographs, directions, histories, and GPS coordinates garnered while the site author personally visited every lighthouse in the United States and a growing number in Canada.  Also available as an app for Apple and Android devices.
---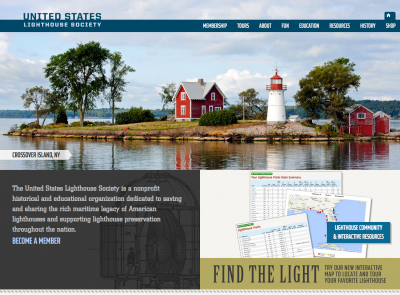 U.S. Lighthouse Society
The United States Lighthouse Society is a nonprofit historical and educational organization dedicated to saving and sharing the rich maritime legacy of American lighthouses and supporting lighthouse preservation throughout the nation.Don't miss the interactive map to locate and tour lighthouses,  The Lighthouse Enthusiast Community gives you the ability to log your lighthouse visits and compare them with other "Community" members. You can easily reference lighthouses seen on USLHS tours and determine the exact location of lighthouses for future trips using different methods, such as GPS waypoint and Google Maps.
---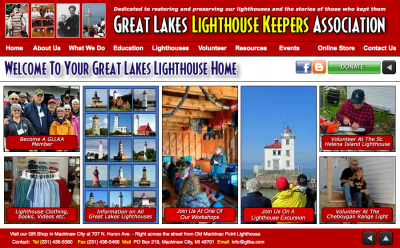 Great Lakes Lighthouse Keepers Association
Originally consisting of an informal gathering of retired lighthouse keepers, their families and friends, the Great Lakes Lighthouse Keepers Association (GLLKA) was officially incorporated as a 501(c)(3) non-profit organization in 1983, making it one of the nation's longest-lived lighthouse preservation groups.