North Head Lighthouse Calendar
Store Hours
North Head Lighthouse Store
Open 7 days a week during the summer months, 10am – 5pm
Lewis and Clark Interpretive Center Store
Open 7 days a week, during the summer, 10am – 5pm.
Hours are reduced during the fall and winter: call 360.642.4144
---
Waikiki Beach Concerts
Celebrating 12 Summers of Music in 2018, these concerts take place at Waikiki Beach in Cape Disappointment State Park on Saturday evenings at 7 p.m.
August 22nd:  The Winterlings
"Music from the New Folk Frontier"
---
Raffle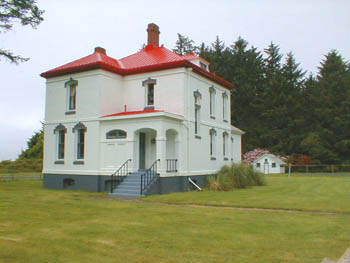 The North Head Lighthouse raffle directly benefits restoration of the historic North Head Lighthouse.  You could win:
2 night stay at the Keeper's Residence, for six people
A $300.00 gift certificate at The Depot, located in Seaview, Washington.
The date of the stay is to be determined by the successful raffle winner, but must be between October 2018 and March 2019.  Sorry; we can't sell tickets online but you can purchase them in either of the Lighthouse stores.
---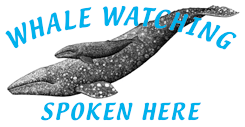 Whale Watching
Watch for the migration of Gray Whales as they head south to their breeding grounds in January and again as they pass heading north in May.
---
Anniversary Celebration!
June 2019:  121st Anniversary
Washington State Parks and Recreation Commission and Keepers of the North Head Lighthouse host the anniversary of the North Head Lighthouse at Cape Disappointment State Park in Ilwaco each June.
The celebration is held Saturday from 11 a.m. until 4 p.m., and allows a close look at the lighthouse which is now undergoing long awaited restoration. It already sports a brand new roof and restored lighthouse tower.  The event features
refreshments
a self-guided tour of a Lighthouse Keeper's Home
birder tours at 10 and 11 led by the Shoalwater Birders
museum exhibits
open gift stores
sale of a North Head Lighthouse special edition poster by Don Nisbett
Note: Due to restoration activity, there will be no guided tours of the Lighthouse in 2016.
Discover Pass is not required to attend the event as this is a state park "free day". There is parking at the lighthouse parking lot plus additional parking and a free shuttle will be available at the parking lot across from Cape Disappointment State Park, 244 Robert Gray Drive, Ilwaco.
Please mark your calendar and join us for this merry event.
---
Board of Directors Meetings
Friends of the Columbia River Gateway Board meetings are open to the public and are currently the third Monday of the month, 4:00 PM, at the Port of Ilwaco.